The latest addition to Doha's hotels is Centro Capital Doha, bringing the total of Rotana hotels in Qatar up to three locations. The other two hotels City Centre Rotana and Oryx Rotana.
Centro Capital is located on Al Jazeera Street, Bin Mahmoud. The hotel has a chic exterior with a modern design, and is indicative of the style of Centro hotels.


Centro aims to set itself as a value-for-money business hotel, with a dynamic and fresh approach. The F&B outlets at Centro Capital Doha include a restaurant and deli.
C.Taste
The emphasis of the Centro dining experience is all about serving a delicious selection of international food for breakfast, lunch and dinner. With an intimate yet lively atmosphere, perfect for serving a tempting selection of culinary delights, at any time of the day.
Opening Times: 6:00am – 10:30pm
For more information contact +974 4455 5000 or email [email protected]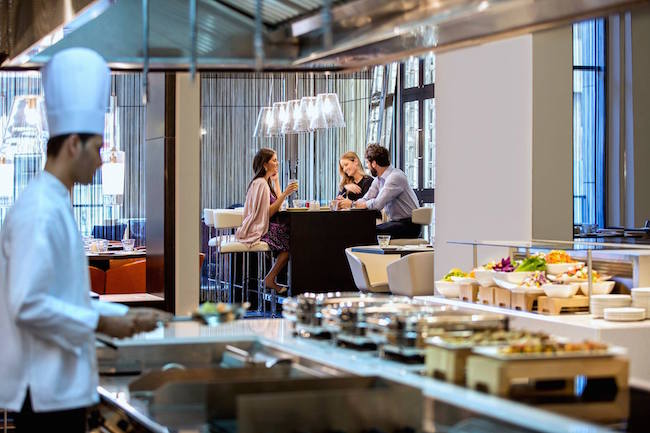 C.Deli
Centro's innovative 24-hour grab and go dining concept allows guests to enjoy tasty food, drinks and quick snacks. In addition, guests can order any items available in the shop which they may need during their stay in the comfort of their room.
Opening Times: 24 hour
For more information contact +974 4455 5000 or email [email protected]
C.Mondo
Designed to provide comfortable gatherings for business and entertainment, where guests can enjoy the energy and atmosphere of c.mondo.
Whether unwinding at the end of a busy day, catching up with colleagues or meeting new friends, c.mondo is a chic place to relax and mingle. Soak up the atmosphere and refresh with our selection of beverages and snacks menu.
Opening Times: 12.00pm until 2.00am
For more information contact +974 4455 5000 or email [email protected]
Pic Credits: Centro Capital Doha