With the increased focus on artisan and locally produced items we had to bring the spotlight onto Maison Du Pain.
It's a local Qatari version of a French bakery, where you can find traditional and rustic breads, colourful pastries, and delicious mains.
Read on to find out why you should be visiting this gem on the Pearl!
3 Reasons Why This Artisan Bakery Needs To Be on Your Weekly Hitlist!
1. It's all about that bread!
Maison Du Pain is quite literally the house of bread. The owners were inspired by French artisan bakeries and wanted to bring a touch of the Continent to Qatar.
The baker is onsite in the early hours of the morning to meet the demand, making a variety of fresh loaves, rolls, and pastries everyday!
Breads include French baguettes, brioche, wholemeal bread, focaccia, walnut bread and the popular olive bread.
If you're looking for a particular type of bread do check in with the bakery to see the full range that they have on offer.
2. Get ready for Fall in Manhattan
Are you ready to learn about the Fall in Manhattan?
It's one of the bakery's most popular desserts, with a name that suggests its creator fell in love in Manhattan.
However, the name is inspired from a visit to a famous New York bakery where one of the owners instead fell in love with the lemon pound cake and came back to Qatar to work on a version for Maison Du Pain.
The result is a moist lemon sponge with a delicate sugar glaze, that has fast become one of the signature pastries of the bakery. It's so popular that there is also a blueberry version of Fall in Manhattan.
There are plenty of tempting pastries at Maison Du Pain!
3. I See Pizza
It's surprising to see pizza on the menu at this French-inspired bakery and cafe, but they are serving up gourmet pizzas. The interesting toppings and flavour combinations will keep you satisfied, and the freshly made pizza bases deserve high praise.
Every time we visit we order one of their pizzas – our favourite was the Buffalo Ranch Pizza with chicken tenders layered with jalapeños and tortilla chips with a ranch dressing. Yum!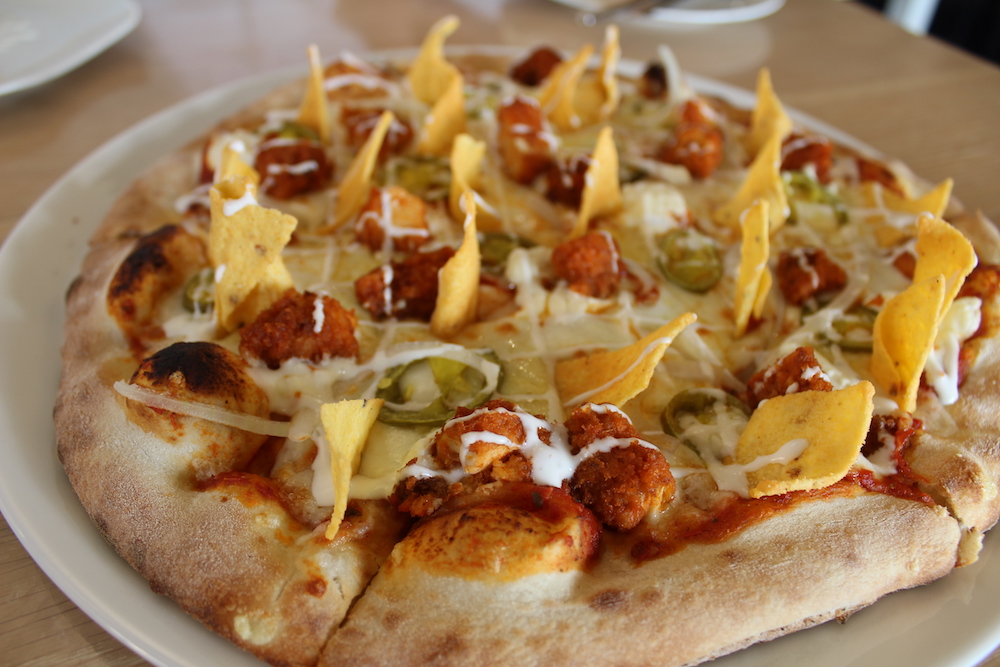 Maison Du Pain
Opening Times: 9:00am – 10:00pm
Location: La Croisette 25, Porto Arabia, The Pearl Qatar
UPDATE: Maison Du Pain now has a Pop Up Cafe at Qatar National Library (open 8:00am-8:00pm). Now Closed.
Phone Number: +974 4468 9879